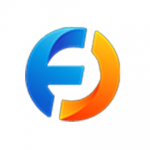 Business Summary
Main products are kind of electromagnetic wire, enameled wire, magnet wire. Enamelled Copper Wire, Enameled aluminum wire are the most well-known.

Description of Products / Services
Huzhou Fuda Electrical Technology Co.,Ltd have advanced enameling machines and high-speed wire drawing machines. We can produce more than 8000 tons of enameled aluminium wires annually.
Our enameled wire are used in following application.
1. High-frequency transformer, ordinary transformer; 2. inductance, electromagnetic coil; 3. motor, including household motor, various micro-motors and compressors, which have higher environmental requirements; 4. special electromagnetic wire for sound coil and optical drive; 5. electromagnetic wire for display deflection coil; 6. electromagnetic wire for demagnetization coil;
Send Message to listing owner