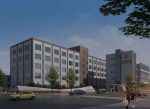 Business Summary
Inshare Furniture Co., Ltd is a China Outdoor Furniture Manufacturers and Garden Furniture Suppliers,factory manufacturing of wholesale Outdoor Garden Furniture for sale.
Description of Products / Services
Inshare Furniture Co., Ltd was established in 2018, located in Huangyan, Zhejiang, which is famous for "plastic city and mould town". Inshare's furniture includes plastic-steel chair & table, plastic PC chair, dining chairs, outdoor leisure chair & table, sun lounger etc. For different customer's market, our chairs have many different styles,sizes and colors. Inshare has a professional developing team, who can continuously capture the international fashion trends and bring the latest design concept into new products.
Homepage: https://www.insharefurniture.com
Address: No.38,Kaituo Road, Xinqian, Kaituo Road, Huangyan, Taizhou, Zhejiang, China
Phone: 86-576-84353988
Mobile: 15067657888
Fax: 86-576-84353988
Email: info@insharecn.com
Send Message to listing owner