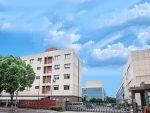 Business Summary
Baodi Plastic Valve Co., Ltd is a China Plastic Valves Manufacturers and Pipe Valves fittings Suppliers. Our Factory offfer wholesale Plastic Valves for sale.
Description of Products / Services
Ningbo Baodi Plastic Valve Co., Ltd., Sino-foreign joint ventures, locates at economic & technological development zone in Beilun, Ningbo, a beautiful coastal city, with elegant surroundings and convenient transportation. There is a modern and standard plant occupying an area of about 20 thousand sq.m., and a construction floor of about 25 thousand sq.m. It's a professional PVDF Diaphragm Valves Wholesalers specialized in research, design, manufacture and sales. We aim to meet all our customers' request by best quality and service. Welcome your inquiry and visits!
Homepage: https://www.bdsjfm.com
Email: baodivalve@bdsjfm.com
Tel: 86-574-86817753
Fax: 86-574-86812190
Mobile: 86-18067120991
Add: NO.42 Yongjiang Road,Beilun,Ningbo city, Zhejiang province,P.R.China
Send Message to listing owner