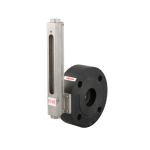 Business Summary
As an instrument measuring instrument manufacturer, how to improve the accuracy of the product is strictly controlled by the company. "We must invest in a large amount of money to introduce modern production equipment such as CNC machining centers, CNC lathes, modern workshops, standardized production procedures, advanced automated production equipment, and sophisticated production lines. Show first-class quality.
Description of Products / Services
Yuyao Zhenxing Flowmeter Instrument Factory established in 1991, as a professional China Products suppliers and Products company, having been involved in this field more than 20 years. Our main products are Products, paddle wheel and battery powered electromagnetic water meters. Our plant area is more than 18000 square meters. We have been doing foreign trade business for more than ten years, and our Products are sold to about 100 countries and regions. We have high accuracy instrument equipments to strictly control the products quality and we also have a good team to develop flowmeters.Besides,we are also making great efforts to develop new products to meet special requirements.
Send Message to listing owner