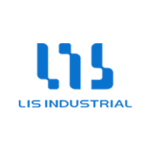 Business Summary
Ningbo Lis Industrial Co., Ltd., is engaged in the research, development, manufacturing and marketing of air painting spray gun series, mini air compressors, and relevant air tools. Aimed at customer satisfaction, Lis has been continuously providing various customers with total solutions for spraying products.
Description of Products / Services
Over twenty years of development, Lis has gradually built its famous international brands, such as "Voylet" and "Muzi", of which "Muzi" has been recognized as China Well-known Brand. Our customers come from all over the world and most of them have built up strong and long-term strategic partnerships with us, including Wagner Spray Tech Corp. We value all our customers, learn from our customers and grow and succeed with our customers.
By now, Lis has established a worldwide marketing and service network. Our products are widely sold into Europe, North America, Middle East, South Africa and East Asia, and developed a good business relationship in those countries and areas.
Total customer satisfaction is all we work for. We are aiming at continuously providing high-quality products and professional services and staying together with our customers on the way to mutual success.
Send Message to listing owner