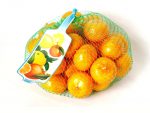 Business Summary
Adjacent to Shanghai and Ningbo port, the lower freight cost and convenient, the company become more competitive on the price. From 2009, Shaoxing Naite Plastics Co., Ltd. Became the biggest plastic net manufacture in China.
Description of Products / Services
As a Professional China Plastic Netting Manufacturers and Gutter Guards Suppliers,the company produces wide range of plastic net items: Safety fence, Anti-bird net, Plant support net, Gutter mesh, Deer fence, Insect screen,Multipurpose netting, BOP netting, filtration netting and so on, selling as OEM style.
Smooth-Top Diamond Safety Fence
Their consistent diamond mesh ensures aesthetic appeal, while the smooth top and bottom borders make the fence less likely to cut and scrape adjacent materials during installation and removal.This durable orange fence is the best in visibility and versatility to offer you one of the widest selections in the industry.Also with green color , it can be used as a landscape fence for your gardens.
Erosion Control Blanket Netting
Erosion Control Blanket netting is a bia-oriented polypropylene square netting , normally is used both on the top and bottom of Erosion control blanket with straw or coconut inside. By keeping the loose mulches intact over grass seed, germination is enhanced. The green colored net blends with the natural surroundings and is gradually disintegrated by sunlight as the turf is established.The Black colored net will stand for more years under the sunlight.
Containment Netting
Containment netting is a safe and easy way to transport scrap metal items. This disposable polypropylene containment netting helps to contain all of the small, loose debris on salvaged autos and other scrap metal during transport. Frequently used by auto recyclers, auto crushers, scrap metal dealers, salvage yards, construction companies and other industries which generate scrap materials which need to be transported securely.
Biacolor Safety Fence
This patent item was developed by NAITE in the year 2012. With two different colors , the safety fence is more visible in large areas.Orange and white, Black and yellow, such high contrasty colors ,will draw people's attention easily , and give warning to people not to get close to dangerous area. Sometimes, it is more like a decoration fence.
Send Message to listing owner