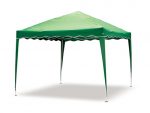 Business Summary
Yuyao Huachen Leisure Products Factory has another name Yuyao seasons touring Products Co., Ltd. We are China Portable Hammock Suppliers and Wholesale Waterproof Tents Manufactures,our factory with self-support import and export rights.That has the right to import and export by itself. It is located in the xiaodong industrial Zone, Yuyao City, Which in the rich and beautiful Hangzhou bay,3km only to the yuyao entry of the Shanghai Hangzhou Ningbo Expressway,40 km to the international seaport city Ningbo East,100 km to the well-known international touristcity Hangzhou westward, opposite to the international metropolis Shanghai on the north across the sea, representing an exceptionally excellent traffic convenience by sea, land and air, unimpeded circulation of information and very broad space for development.
Description of Products / Services
Our products cover almost the entire folding tents so the size is mainly used in the courtyard, outdoor, party.
Send Message to listing owner