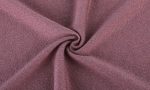 Business Summary
The key properties of cellulose acetate fibers include high transparency, very lustrous, good toughness and a very soft and natural feel. Its biodegradable quality makes it the most wanted fiber globally.
Description of Products / Services
The trade name for this acetate includes Acele, Avisco, Celanese, Chromspun and Estron. This acetate has very similar properties as that of rayon and were earlier believed to be the same textile. However, the two textiles differ from each in the use of acetic acid in the production of acetate fibers.
Send Message to listing owner